[content_block bg_image="##" max_bg_width="yes" bg_fixed="no" bg_position="center top" bg_repeat="no-repeat" bg_size="contain" parallax_scroll="no" bg_color="#ffffff" content_padding="10px 0 30px 0″ font_color="#000000″ class="class-name"]
[one_half]
Step by step order instructions.
[divider]
Click "Order A Market Box"
Click on the product for what city you would like a delivery in. (if no products are showing the order window is closed.)
Under Options choose your box option. (Large box option will be conventional produce.)
Add the item to your cart
Click on continue shopping if you want add on items.
If you want to return to your cart at any time the link is under Account Settings on the main menu.
After you add items to your cart click "proceed to checkout"
If you are a returning customer click the link in the upper left hand corner that states "Returning Customer" Click Here to login. If you are a new customer fill in your information.
To finish your order scroll to the bottom of the page and click Proceed to PayPal. (YOU DO NOT NEED A PAYPAL ACCOUNT) – you may click the button below login that says "Pay with Debit or Credit Card". When the screen comes up that asks if you want to create an account click on the "Not Now" at the bottom of the screen.
You will be redirected after payment to the order detail page. Please print this and bring with you when you pick up your Market Box. If you don't have a printer showing us proof on your mobile device is an option too.
[/one_half]
[one_half_last]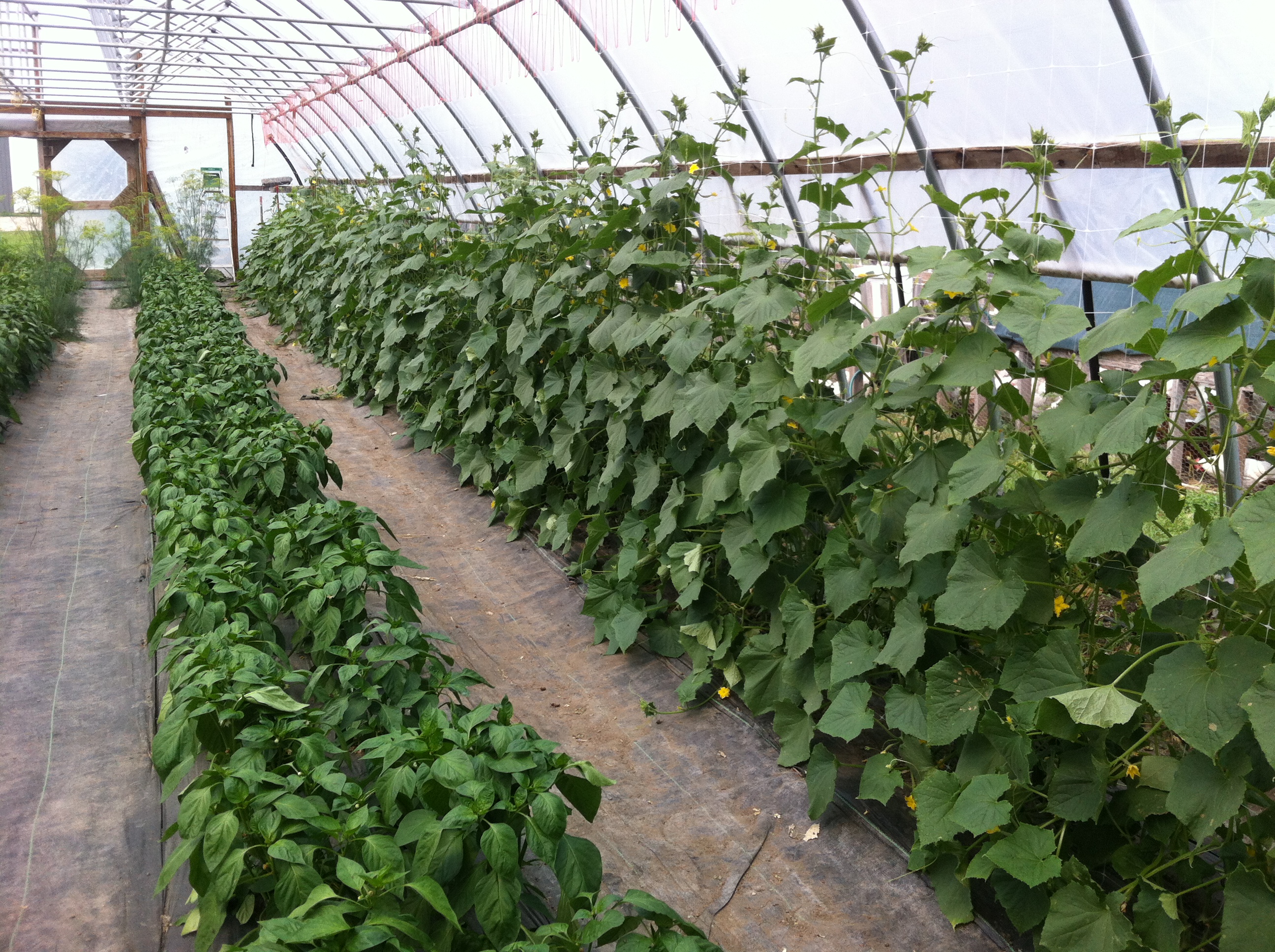 [/one_half_last]