Cedar Creek Market Box Delivery Locations and Times
Friday Delivery
Custer SD
11:45-12:15 PM (MST)- 449 Crook Street in the parking lot between the library and the old school building – Look for a UHaul Van
Upton WY
2:15-2:35 PM (MT)- 804 Willow Street across from school at Nelson Building – Look for a UHaul Van
Interior SD
12:30-12:45 PM (MT)- Interior Fire Department Parking Lot – Look for a UHaul Van
Wall SD
1:45-2:00 PM (MT)- De's Oil at 216 West 79th Avenue
Gillette WY
3:40-4:00 PM (MT)- 79 Town Center Drive -By Sportsman's Warehouse – Look for a UHaul Van
Hermosa SD
3:30-3:45 PM (MT)- Flying J Truck Stop – Look for a UHaul Van
Moorcroft WY
5:10-5:30 PM (MT) – Town Center 101 South Belle Fourche Ave. – Look for a UHaul Van
Sturgis SD
5:15-5:35 PM (MT)- Sturgis Senior Citizen Center 919 2nd Street – Look for a UHaul Van
Hot Springs SD
5:00-5:20 PM (MT)- Discovery Zone 105 N. River – Look for a UHaul Van
Newcastle WY
5:00-5:20 PM (MT) – 1525 South Summit Ave at Foursquare use West Side Entrance
Sundance WY
6:10-6:30 PM (MT) -Old Elementary school parking lot off exit 187
Saturday Delivery
Murdo SD
10:00-10:10 AM (CT) – Parking lot of USDA Service Center
Rapid City SD
10:30-11:15 AM (MT)- Central States Fair Ground off Campbell
White River SD
12:00-12:20 PM (CT)- Ambulance Building by Court House
Belle Fourche SD
12:45-1:05 PM (MT) – Parking Lot of Robb's, 1833 5th Ave.
Spearfish SD
1:35-1:55 PM (MT) – Knecht's Parking Lot 310 S 26th St
Buffalo SD
2:35-2:55 PM (MT) – Old School Parking Lot
Saturday Delivery Continued
Philip SD
10:30-10:50 AM (MT) – Philip Livestock Auction
Long Valley SD
9:15-9:35 AM (MT)- Long Valley Hall Parking Lot
Martin SD
10:15-10:35 AM (MT)- Parking Lot of Martin Livestock Auction
Vivian SD
10:30-10:50 AM (CT)- Coffee Cup South Side of Lower Parking Lot
Pierre/Fort Pierre SD
11:45 AM-12:05 PM (CT)- Parking Lot south of the Fort Pierre Depot Museum, near intersection of Highway 83 and 4th Ave
Faith SD
12:45-1:05 PM (CT)- Katrina Collins Shop
Hayes SD
12:50-1:10 PM (CT)- Hayes Hall
Colome SD
12:00-12:30 PM (CT)- Flying D Convenience Store, East Side of Building
Midland SD
12:50-1:10 PM (MT)- School Parking Lot
Eagle Butte SD
1:20-1:35 PM (MT)- Highway 212 Wellness Center – (west door)
Kadoka SD
8:00-8:30 AM (MT)- Oien Auto Parts
Upcoming Delivery Dates
May12-13th
Memorial Weekend May26-27th NO DELIVERY
June 9th-10th
June 23rd-24th
July 7th-8th
June 21st-22nd
Keep up with what is happening
in our Facebook Group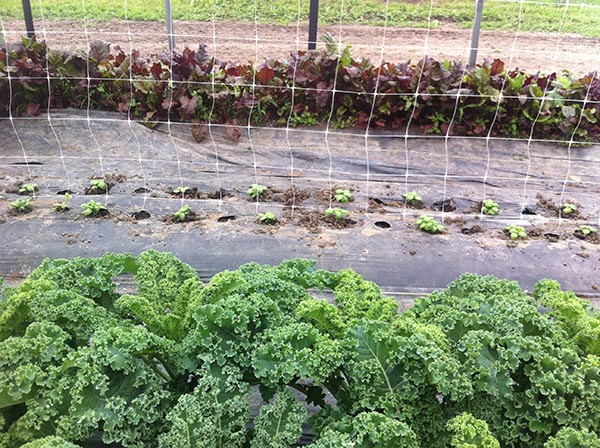 Order Reminder
Price, Availability and Substitutions – Cedar Creek Gardens, LLC strives to provide you with great prices compared to the competition near your delivery address. Due the perishable nature of our products, certain products may be unavailable due to market conditions beyond our control or quality that is below our standards so we reserve the right to sub items our Market Boxes.
Cancellation of orders is not allowed after you have placed your order. If you are not able to pick up your Market Box it will be donated to a family in need.